Seattle : beyond Starbucks
The city that saw the birth of Starbucks in 1971 has come a long way in the coffee & food industry since the opening of the very first counter in the - now ubiquitous - fast gourmet coffee chain. Seattle is, without a doubt, and now more than ever, a city of coffee and great taste.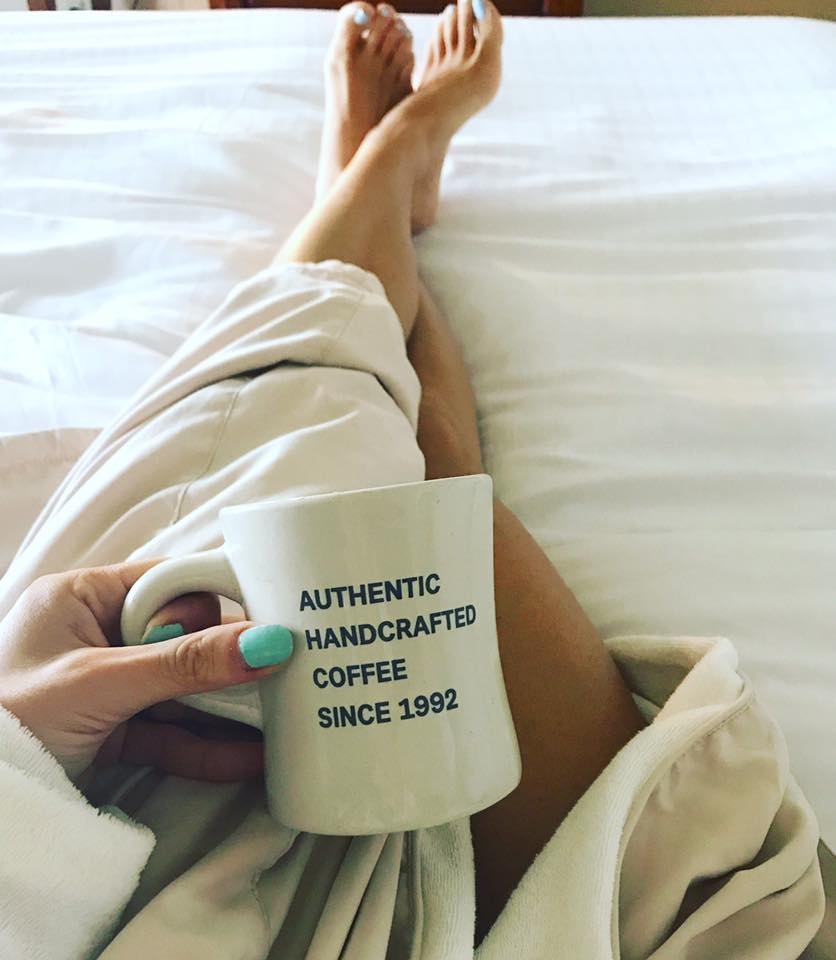 In Seattle, Starbucks' Green Mermaid has quickly become a symbol of avant-gardism and a strong taste of the city for caffeine. Out of curiosity, a stop at the recent Reserve Roastry concept of the popular chain is needed. Even the most skeptical will be confused: in the gigantic premises of nearly 17,000 square feet, there is a coffee bar, a coffee library, tastings, workshops, a shop and a roasting plant. Whether you like Starbucks or not, it's something to see once in your life, especially if you're in Seattle.
A coffee city beyond Starbucks
Ironically, there are a multitude of small independent cafes, each one more interesting than the other in the city of Starbucks. The face of gourmet coffee has evolved so much in recent years, that the city, without saying that it has followed the movement, has, on the contrary, outright taken it by storm.
The popular Italian brand La Marzocco has chosen (what a surprise!) Seattle to open its one and only "head office" on the other side of the Atlantic. It is therefore interesting to go to La Marzocco Coffee, since the place, a bit like Starbucks Reserve Roastry, is a hybrid concept between the coffee shop, the boutique, factory and training academy open to all.
Anchorhead Coffee , well known in Seattle for providing quality coffee to many coffee shops, has recently opened its very first location. We can now taste the popular house mix "Anchorage", in a "rock and roll" atmosphere. Since the opening of their first address, we are already talking about a "4th wave" coffee place where coffee is put forward, from the cup to the space.
Read this : Is Ancorhead our next wave of coffee?
If one dreams of the small typical counter which sells its espresso directly on the street for connoisseurs since decades, it is to the Monorail Espresso that one goes. The location, opened in 1980 at the entrance of Seattle's late monorail, only accepts cash payments. That does not stop espresso lovers from lining up every day for the past 30 years. If you go "Googling" Monorail Espresso, you'll see that one of the most prominent questions about the search engine is: "How to get from SEA-Tac Airport to Monorail Espresso"? That says everything.
Where to eat in Seattle
Seattle is the epitome of cool : they like to be different, in every way. You can find plenty of good and interesting restaurant options in Seattle, but here's my selection:
Thompson Seattle's day-to-night restaurant Scout highlights locally-sourced items such as shellfish from the Puget Sound, wild mushrooms foraged from the Cascade
Mountains, and grass-fed beef from the eastern farmlands. The Nest, Seattle's highest and most stunning rooftop bar and lounge, is set to be a nightlife destination offering handcrafted cocktails and small shareable plates.
Bar Mélusine is a cute and feminine restaurant that focuses on seafood, oysters, and small plates. Melusine's casual, bustling atmosphere, bathed in a sea of greens, provides the perfect back drop for the maritime flavors by chef-owner Renee Erickson.
Bateau, the sister-restaurant located next door to Melusine, is a contemporary yet casual steak house where you can enjoy delicious food in a nice and friendly atmosphere.